From the survey and interviews I carried out with the ABOO Circle (50 women authors of business books), I realised that most women setting out on major projects like writing their book face similar personal challenges. Equally, women can access support from within themselves and from other women.
I created the 10 ABOO Archetypes to easily identify these characters. There are three Archetypes that sap women's self-confidence – the Risk Assessor, the Impostor and the Twin; three that frequently ambush women – the Angel, Big Sister and Cinderella. Then there are three Archetypes that channel female superpowers – Miss Moneypenny, the Librarian and the Mentor. And The Hero represents the woman who knows how to use both challenges and her own superpowers to achieve her goals. You can click here for a free PDF poster of the Archetypes.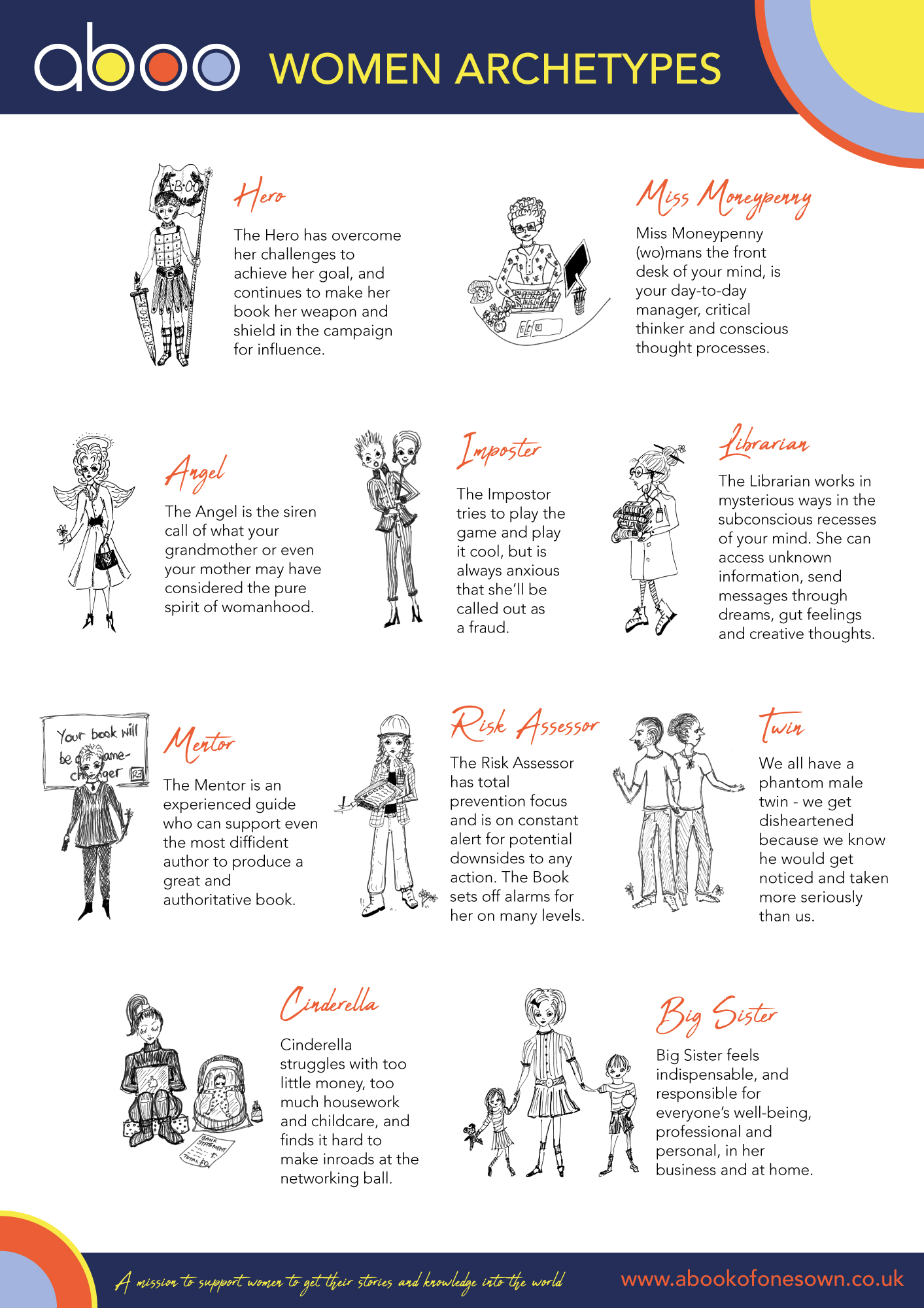 Copyright Lucy McCarraher. All rights reserved.