Fewer women than men are doing the one thing that can automatically increase credibility, income, and reach: writing a book.
Lucy McCarraher is an author, mentor, publisher, and speaker. She is on a mission to inspire more women entrepreneurs to write their business book and claim their authority.
Today she reveals the 6 C's that discourage women from writing and the five reasons they must push through their self-doubt and get their book published.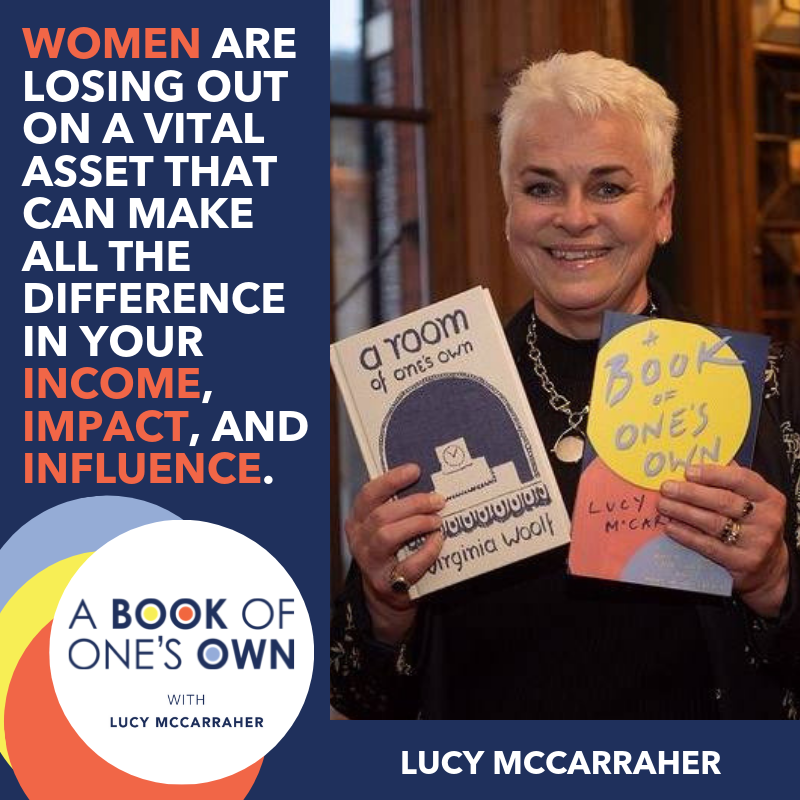 Love the Podcast? Leave a 5 Star Review and Subscribe on iTunes for updates
Timestamps:
03:12 – Why do fewer women write their business books than men? What Lucy found when analyzing the results of the Business Book Awards
08:43 – What are women up against in publishing? The 6 C's women face in business and book-writing
15:48 – Why writing your book is not a selfish process
18:26 – The first reason you need to write a business book: What the planning process does for you
20:06 – Reason two: How your book's content works for you
21:42 – Reason three: How authorship changes your standing in your industry
23:34 – Reason four: How your book sells you
25:00 – Reason five: The magic of writing a good book
27:24 – How to get started on your writing journey

Connect with Lucy: