How is the writing process different when you team up with a colleague? Lyn Bromley and Donna Whitbrook join Lucy to discuss how they leveraged their collective skills to co-author Trusted: The Human Approach to Building Outstanding Client Relationships in a Digitized World. You'll hear how their book made their expertise more accessible to the masses while bringing them speaking engagements and notoriety. Don't miss this dynamic duo's advice on confidence, human connection, and collaboration.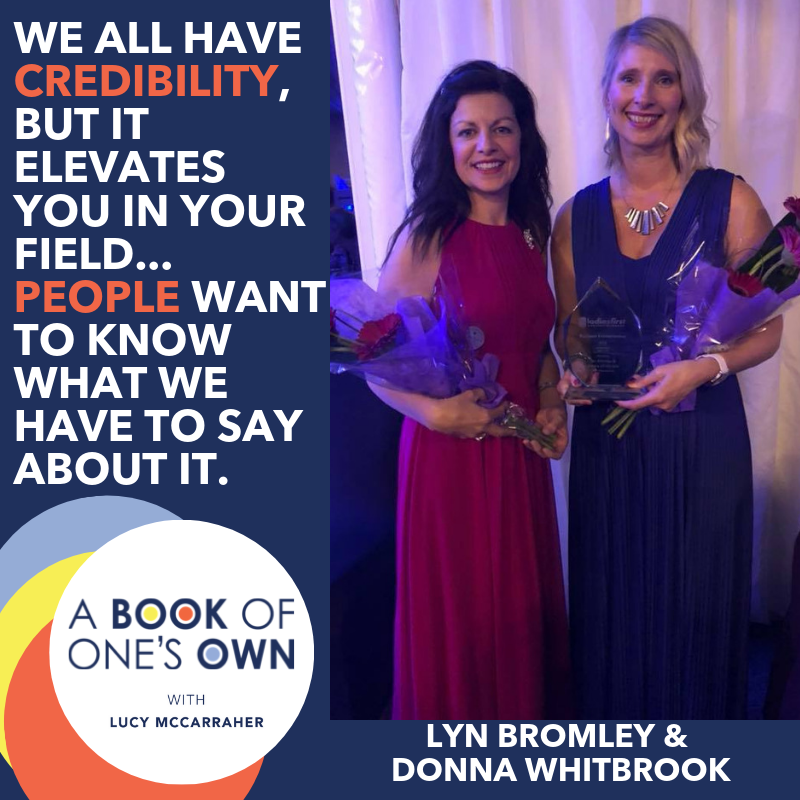 Love the Podcast? Leave a 5 Star Review and Subscribe on iTunes for updates
Timestamps:
03:56 – How Donna and Lyn developed a collaborative writing process that gave their book a cohesive tone.
08:55 – How their book made them more accessible.
12:06 – Why a lack of confidence may be holding women back in the workplace.
18:26 – Why women in corporate need to write a business book, too.
19:45 – How "writing for everyone" can help break through unconscious bias.
23:24 – The self-sustaining cycle of marketing a book.
27:33 – Lyn and Donna's "book magic moments" that surprised them both.
Connect with Lyn & Donna:
Connect with Lucy: