The lack of female representation in the winners of the first Business Book Awards led Lucy McCarraher on a journey to unpack the gender gap in business book publishing.
What is holding women back from writing and publishing their business books?
How can we close the gap and encourage women to share their expertise?
In this bonus episode, Lucy provides some troubling statistics, shares how the Business Book Awards got proactive about representation and fills you in on her mission to get 50 more women to write their book this year.
Will you join the challenge?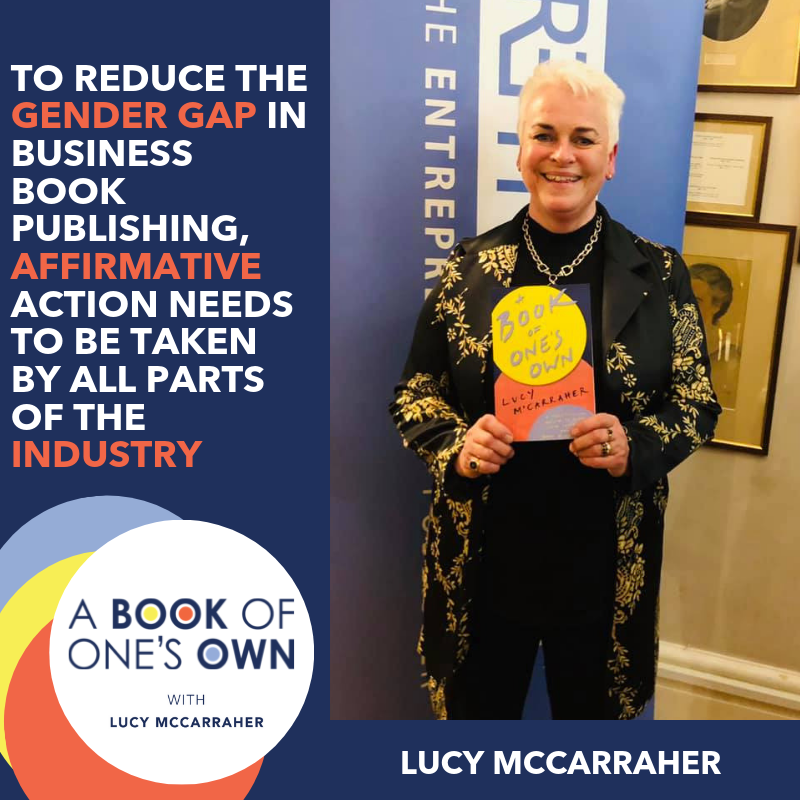 Love the Podcast? Leave a 5 Star Review and Subscribe on iTunes for updates
Timestamps:
02:00 – This history of the Business Book Awards and shocking statistics about women in publishing
04:54 – Do you need to step out of your comfort zone? How women are held back by lack of confidence, fear of criticism, and limited mentorship
07:09 – How we can all work to reduce the gender gap in business book publishing
10:27 – Lucy's mission for the 2020 Business Book Awards and how you can join the challenge
Connect with Lucy: