Who the hell are you to write a book? If you're an aspiring entrepreneurial author, you can't miss today's episode.
Audrey Chapman, sales strategist, and author joins Lucy to discuss how she conquered self-doubt and wrote a book that allowed her to dig deep and reap the rewards.
You'll hear how writing Love Selling: How to Sell Without Selling Out was a transformative experience — one that landed her a six-figure contract.
Get comfortable, because Audrey is going to answer that nagging question, "Am I good enough?" (Hint: the answer is YES.)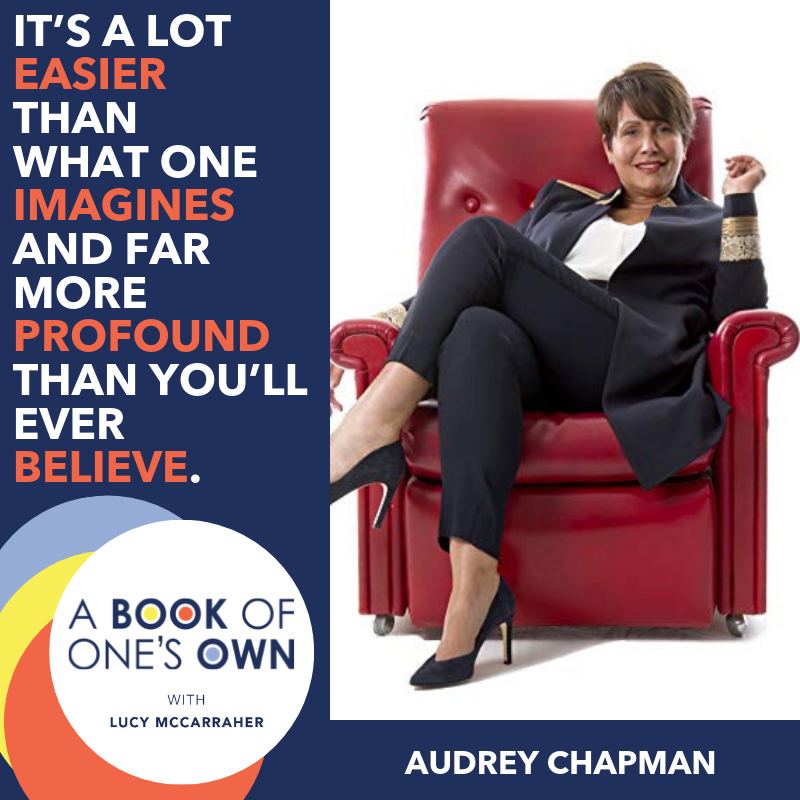 Love the Podcast? Leave a 5 Star Review and Subscribe on iTunes for updates
Timestamps:
05:33 – How writing a book adds weight to your professional experience.
07:00 – The unexpected place you'll find your ROI after writing a book.
10:34 – Facing your internal dialogue of self-doubt.
18:18 – Audrey's life-changing shift in perspective that came from her writing process.
21:07 – Audrey's advice to get started writing.
Connect with Audrey Chapman:

Connect with Lucy: