Once you've developed a thorough outline for your business book, how do you actually get it written?
Working through a clear process is the most effective way to get your book out of your head and onto paper.
In this episode, Lucy explains her W.R.I.T.E.R. Process, a step-by-step model to completing your manuscript.
She shares how to write your first draft quickly, how to recruit beta readers, and how to review your book objectively.
You'll hear how to work the W.R.I.T.E.R. Process from start to finish for a better, more polished business book.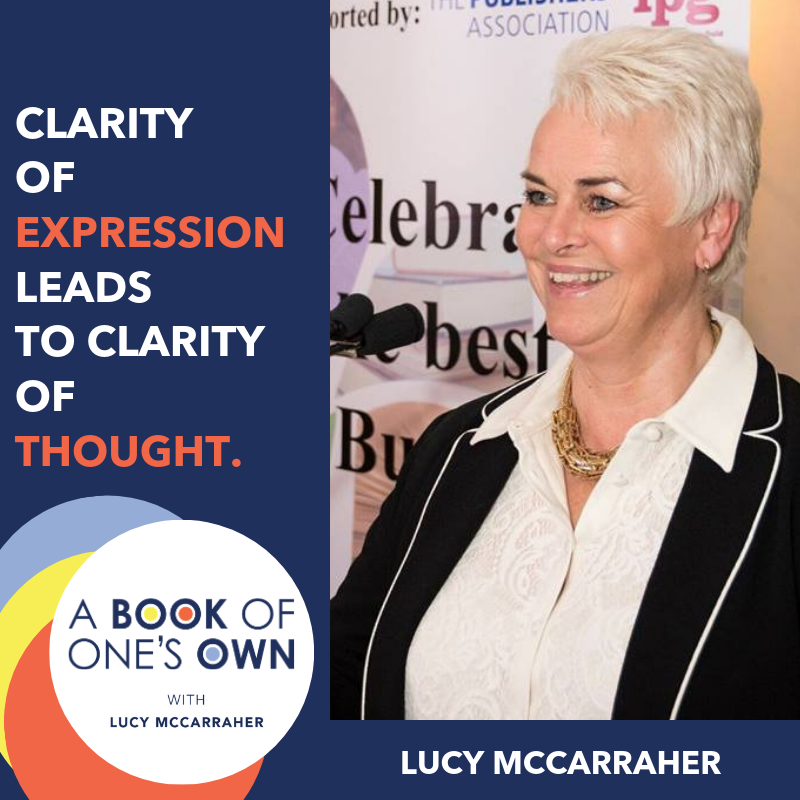 Love the Podcast? Leave a 5 Star Review and Subscribe on iTunes for updates
Timestamps:
02:04 – An overview of Lucy's W.R.I.T.E.R. Process and what you must have done first
05:49 – The three key elements to writing and how to get your first draft done
16:05 – How to get objective and review your manuscript
23:39 – The ideal sequence to work through your notes to improve your draft
28:40 – The five places you can find beta readers, why you need them, and how to approach them
39:21 – How to edit your manuscript for consistency and clarity
42:43 – The two steps you need to repeat before handing your polished manuscript off for publishing
Connect with Lucy: