Many aspiring entrepreneurial authors, especially women, are worried that writing is a selfish use of their time. Vicki Wusche, a five-time author and property wiz, wants you to know that the opposite is true. Today she joins Lucy to talk about why sharing your knowledge is never a selfish act. You don't want to miss her no-nonsense approach to shedding the excuses and owning your journey.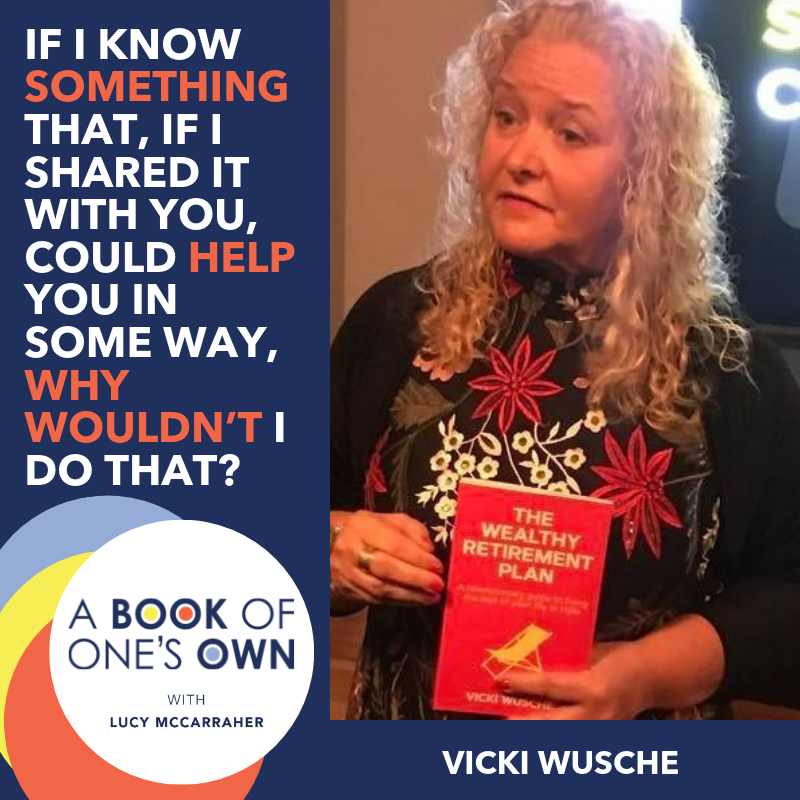 Love the Podcast? Leave a 5 Star Review and Subscribe on iTunes for updates
Timestamps:
06:39 – How your book can be the turning point of evolution in your business.
12:45 – Why you shouldn't be afraid of being criticized for sharing your journey.
18:16 – The "tribe of readership", and why you shouldn't be concerned with comparisons.
21:05 – Why you don't need to write specifically for women.
26:01 – Why keeping your expertise to yourself is selfish.
Connect with Vicki:

Connect with Lucy: